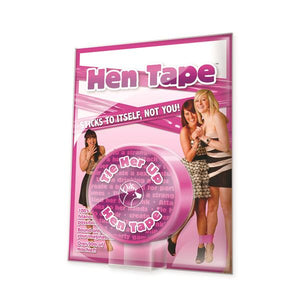 Tape That and Party!

Girls are bound to have a whole lot of fun on their special night out with the Hen Party Tape. Sticking only to itself this ingenious tape will make for some very special memories. Tape her to her drink a truth chair some willing men or even make your Hen Party outfits from it.

Over 20 yards of fun in every roll!