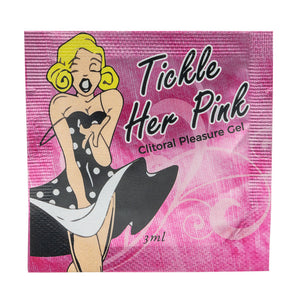 You're sure to be tickled pink with this seriously powerful clitoral cream! Especially formulated by a woman for women Tickle Her Pink Clitoral Pleasure Gel contains a double dose of stimulating and sensation enhancing amino acids and the amazing aphrodisiac Damiana.
Top Tip: Apply sparingly to the clitoral area making certain to work gel directly into the tissue underneath the clitoris for full mind-blowing orgasms.
48 x 2ml foils per display.