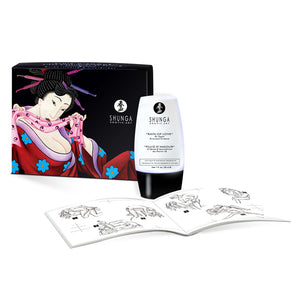 Did you ever dream of an ultimate orgasm? The "Rain of Love" G-Spot Arousal Cream comes with an illustrated guide inside.
It gives you concise and simple tips on how to discover your G-Spot and find the road to the ultimate pleasure!!

Helps to stimulate the G-spot
Enhances lubrification
Helps achieving females ejaculation
Made with natural oils
Exploration guide included


Applied inside the vagina this cream helps swell the G-Spot area making it more accessible.