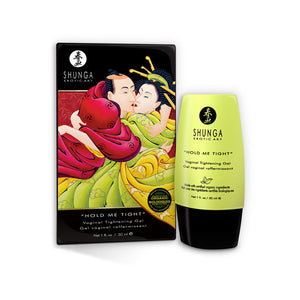 Made from natural ingredients with astringent properties this gel is designed for women wishing to tone up loose vagina muscles and have a tighter embrace on their partner.
The gel also helps prevent vaginal bacterial and fungal infections eliminate unpleasant odor and restore vaginal lubrication.

Made with certified organic ingredients
Designed to help intensify couples embrace
May help to restore vaginal lubrication


This gel is made with natural ingredients recognized to have tightening proprieties. Once applied it allows for partners to better feel their embrace.