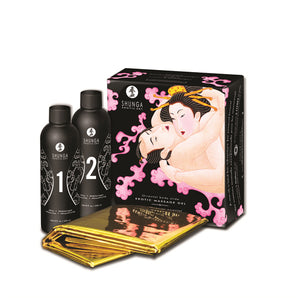 Makes 1 gallon of gel
Waterproof sheet included
Detailed instructions


This oriental body-to-body massage is an intensely sensual and pleasing experience where two bodies in almost complete weightlessness move effortlessly against each other in a slip-and-slide motion. Once the body gel is poured onto the two naked bodies it creates an intoxicating and aphrodisiac effect. The skin turns silky smooth and transforms tender caresses into sensual touches.