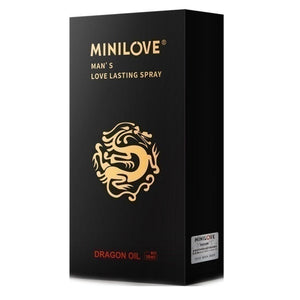 GUARANTEED DISCREET BOX PACKAGING
Next Working Day Delivery Available
1.00PM CUT OFF
Features: The oil is an all natural plant based oil that promotes penile corpora cavernosa tissue growth, providing observable positive results in length, width and sexual stamina . Easy to absorb, no side effects, no stimulation, safety and reliability. It is developed to promote cell division and metabolism of penile tissue, providing observable growth and enlargement results of your penis. The oil is specially formulated to provide notable results in penile length and width, through tissue growth of the penile corpora cavernosa, while also stimulating blood vessel formation and circulation around your penis, ensuring maintained erection time and strength. All natural plant based ingredients: Schisandra chinensis, Syzygium aromaticum, Abelmoschus manihot,Cistanche Deserticola,Epimedium Brevicorns Maxim, contribute to improved sexual performance and endurance.
Brand Name: mini love Item
Type: Spray Main ingredient Size: 10ml
Material: Plant extract Efficacy: Delay 60 minutes
Usage method:
1. Shake it before use to make the ingredients in the product more uniform.
2. Before spraying, wash the privacy part, spray the coronal hook part, avoid the urethral orifice.
3. Massage for 1-2 minutes after spraying to help absorb effectively
4. After absorption 30 minutes before sex,Bath does not affect the effect