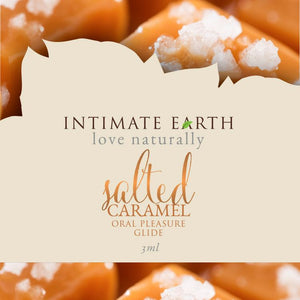 When it comes to glides that taste and smell like dessert the Vanilla Caramel glide by Intimate Organics is as close as you'll get.

With a tantalizing sugary scent that's creamy syrupy and sweet this is by far one of our favourites in the collection. As for the flavor the best way to describe it is to imagine a slightly browned and still warm fresh from the oven vanilla pastry smothered in a thick and rich caramel sauce topped with a dollop of homemade whipped cream. Yes it really is that good!

For those of you with a sweet tooth we won't be surprised if you're torn between this and the Pralines n' Cream or Toasted Macadamia. Our suggestion: pamper your taste buds and get all three.