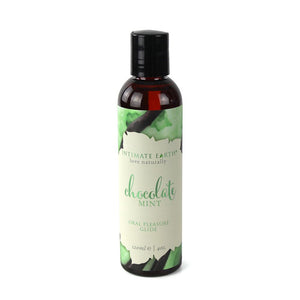 For those that love the combination of fresh mint and yummy chocolate you're in for treat as the Chocolate Mint glide smells and tastes exactly like it should.



The scent starts off minty cool and refreshing then quickly turns into a divine melt in your mouth chocolate that's both inviting and delicious. The flavor however is quite different as it hits your palate with an instant warmth then smooths out to a milky chocolate taste quickly shifting to a light and airy mint that lingers gently on the tongue.



If you like savory chocolate aromas infused with mint we think you'll be a big fan of this glide. Just keep in mind that out of all the flavors this is one of the most intense so make sure to only apply the desired amount and no more or you'll likely find yourself indulging in a chocolate overdose.