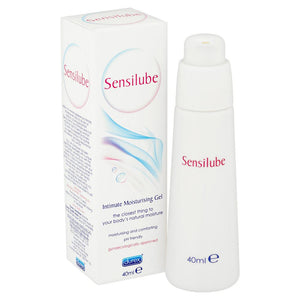 Next Working Day Delivery Cut Off 1pm
Sensilube is the ideal product to help take care of your intimate area. By offering natural replacement of lost moisture you can feel comfortable & confident every time you use it.

Sensilube has been designed with a unique texture that unlike other gel lubricants closely resembles your body's natural moisture. Sensilube is also aligned with your body's natural pH and immediately adapts to your body's natural temperature when applied.