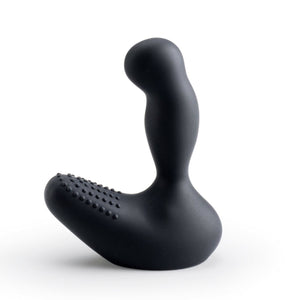 Next Working Day Delivery Cut Off 1pm
The Doxy Die Cast 3 and 3R have the option of a unique set of attachments that can be used instead of the massage head to create a completely new wand sex toy. Designed and manufactured by Nexus exclusively for use with the Doxy 3 and 3R each attachment screws directly onto the wand body giving a new way to experience the power of Doxy. Each attachment is made from non-porous odourless hypo-allergenic silicone.
Supernatural sensations. Turn the Doxy 3 and 3R into the ultimate anal sex toy with the prostate massager attachment.
The prostate stimulator is shaped to reach the P-spot while also massaging the perineum - giving users double the delight with the famous Doxy vibrations.
This beautifully designed device will stimulate your prostate with all the subtlety and power you value from the Doxy Number 3 range. Whatever you have experienced before you will discover supernatural sensations with the Doxy prostate massager.
The Prostate Attachment is compatible with the Doxy Die Cast 3 and the Doxy Die Cast 3R
10 cm long shaft