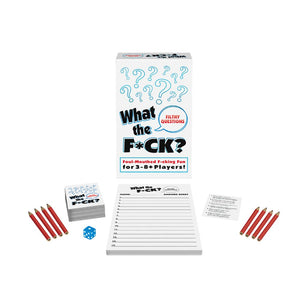 What The F*ck Filthy Questions
In this version of the popular What The F*ck range of games you are now competing with the other players to write and submit your most F*cked Up answers to the questions asked.
The person who asked the question picks their favourite answer and the player who submitted it wins the point.
Game Includes:


480 Questions


100 Page Notepad


8 Pencils


1 Die


Easy to follow instructions


For 2+ players.