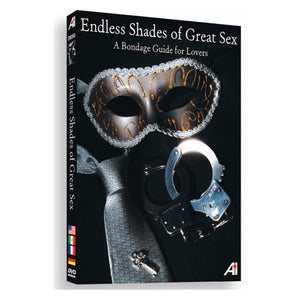 Next Working Day Delivery Cut Off 1pm
Redefine BDSM and explore the sensual art of bondage as a way for couples to play.
Drop your inhibitions try these roles for a few hours and bring your fantasies to life.
Bondage is a type of domination an exchange of trust best enjoyed between committed couples. Fantasies of sexual surrender offer an escape from real-life responsibilities. Indulge in sexual misbehaviour with your loved one have fun and keep connected!
Includes 19 scenarios to inspire role play
Learn to dominate or be dominated
Discover "Sex & Mischief" floggers restraints and sexy accessories for couples
Create your own erotic scenes from your favourite novels
Bring your ultimate fantasies to life